Making it all work...

The Cloud

There's a good chance the cloud can offer your firm great solutions whether it be hosted voice, data storage, or custom applications... and we're very familiar with what's out there. The advantages can include:
lower costs
better performance
working from anywhere
There are problems however with cloud that can be broken down into three elements...security, access, and control. When you experience a problem, most of the time it's not the application itself that's at fault, instead, it's the way it's be implemented.
The chosen cloud provider has to take many steps to host an application or service properly including interconnecting with quality tier-1 carriers, securing its own facility, and developing a geo-redundant presence
Your data needs to be secure, not just on the cloud, but also getting to and from the cloud.
Limiting your access to just one circuit/pathway creates a single point of failure that can disrupt your staff.
Your data needs to be controlled to prioritize real time applications that are impacted by latency, and your Business Critical applications that can be slowed to a crawl from email or web surfing .
Ringside Partners always break their telecom designs into three silos to ensure your applications all work as designed... Transport, Server, and Data Control! Each silo is vetted individually as well as part of an overall strategy ensuring smooth operations for your business.
Redundancy-
Always connected
What our happiest clients have to say
Testimonials
Wanda Lanier - CEO - Barnabas
"
Barnabas does not have its own technical IT staff, therefore Ringside has taken the approach of acting as our CIO at no cost to us. We still own the final approval on all decisions, but
Ringside is able to present and explain all the telecom issues (network design, cost, security, performance, the cloud, our applications) in easy to understand language and diagrams, allowing us to make smart decisions that would normally be impossible. We feel confident about our systems now by having this level of
expertise available and knowing that any future questions or concerns will be properly addressed and
supported.
"
Michael Wyffels - CTO - QCR Holdings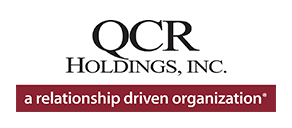 "I don't make a habit of recommending the services of our suppliers but Ringside Partners has earned my respect for their efforts, and their caring.
When Ringside Partners was first introduced to me, I was already using a service that I thought was similar. However I immediately realized their methodology and technical capabilities were broader and deeper. After using their service, I can tell you that they delivered upon their commitments and exceeded expectations I had for them."
Lavanda Brown - EVP - Union Mission
"I would like to thank Ringside Partners for making our phones and phone service work properly, while at the same time lowering our monthly telecom spend from over $9,000 to just under $3,700.approximately 60% saving. When they first began their process, we were concerned about possibly jumping out of the pan, and into the fire. The Ringside engineering approach proved to be just what we needed to meet and surpass our own goals.I will recommend anyone to work with Ringside, and get an engineering partner in your corner."